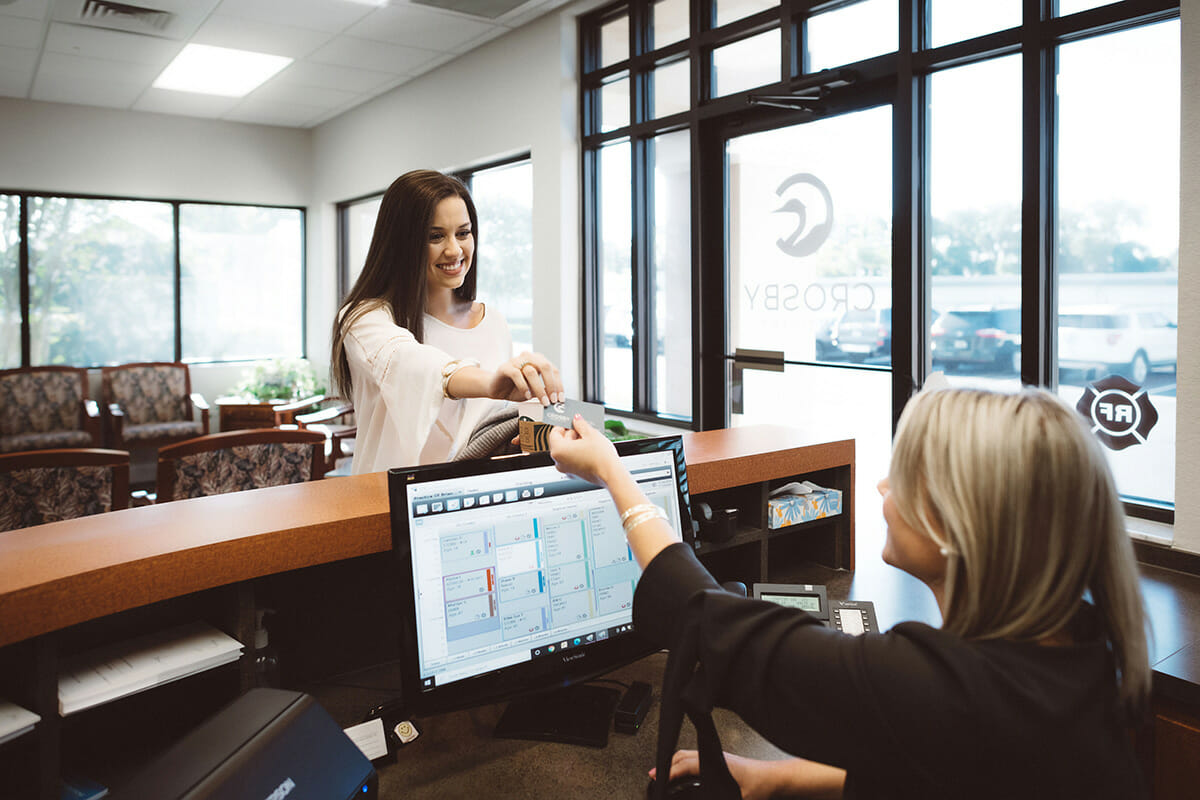 Crosby Dentistry is passionate about providing innovative, professional, and effective service for our patients. We want you to be happy with your care and feel confident that insurance and payment will be handled efficiently and economically. We understand that every family has different financial needs, and we are happy to offer several solutions to help get you the coverage and treatment you need.
Dental Insurance
Insurance plans and coverage can be challenging to navigate, especially if one is unfamiliar with medical and dental terms and procedures. At Crosby Dentistry, we make it easy. Before your first visit to our office, we collect your dental insurance information from you. We will verify that your insurance is accepted, and we will confirm what treatments and procedures will be covered during your exam.
With our professional team in your corner, you can avoid unwanted surprises and enjoy peace of mind knowing your insurance is squared away before you even step in our front door.
Or, if you are a regular patient and your health insurance has changed, we are happy to help! Follow the same procedures as a new patient, and we will gladly check your new health insurance plans and potential coverage.
Need a specialized service or treatment? We can help with that too. We know what to ask for and how to speak with insurance providers to verify that your existing dental insurance company will cover your unique treatment or service. Our office accepts most popular and large dental insurance plans, making our services a suitable option for many patients.
Financing
Having good dental insurance coverage is great, but sometimes a procedure may not be covered completely. We understand that our patients need quality care and can't forgo dental treatment. To make finances easy, we are happy to offer different financing options for our patients. This win-win approach allows you to get the treatment you need with flexible, convenient, and customizable payments.
You have a family and other expenses; we get it. With our available financing options, we guarantee we can find a payment plan that works with your needs. If your treatment and procedure require financing, please talk with our professional and caring administrative team. We are happy to walk through different options with you to find the right fit for your family.
At Crosby Dentistry, our number one goal is to get you and your family the oral health care you need. Whether you seek a dental office for routine exams or specialized care, we have the tools to help. Between researching insurance plans and offering a wide range of financing options, we are equipped to get you the care and coverage you need. Request an appointment today with Dr. Crosby so you can get started with our professional and caring dental care team.